Housing and Environmental Design
Science and Design of architectural environment based on human cognition and behaviors (Kanki Lab.)
We explore appropriate human environments from the view of their functions, safety and comfort. To this end we consider human-environment relations based on human cognition and behaviors in practical environments. Also, we carry out researches and education on design methods and technologies to build architectural environments that meet human requirements and our environmental responsibility in the 21st century.
Research and Design Concerning the Appropriate Residential Environment with Identity and Diversity (Yanagisawa Lab.)

Towards realizing appropriate residential environment with identity and diversity, we study and clarify the spatial formation / forming process / usage / reorganizing of various living spaces specially focusing on regional culture and historical change mainly based on field survey, and work on design practice.
Academic Staff
Kiyoko KANKI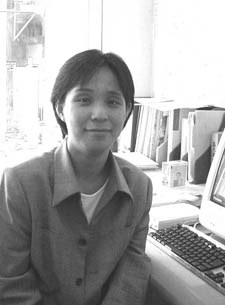 Professor (Graduate School of Engineering)
Research Topics
Landscape ecology and Urban and Rural community design / Cultural landscape planning surrounding Heritage sites / Landscape Use Database system for sustainable landscape / Community development for traditional towns and villages with communication technology.
Contacts
Bldg. C1, Katsura Campus
TEL: +81-75-383-3276
FAX: +81-75-383-3276
E-mail: kanki

archi.kyoto-u.ac.jp
Kiwamu YANAGISAWA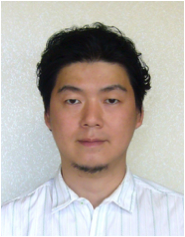 Associate Professor (Graduate School of Engineering)
Research Topics
Where is this Place? : Regionality or Identity of Space and Place. 
What Time is this Place? : Representation of Historical or Temporal Continuity in Space and Place
To answer these questions, we are conducting various field surveys on residential space in Japan or Asia as well as renovation design. 
Contacts
Room 281 (C1-4), C-cluster, Katsura Campus
TEL: +81-75-383-3277
E-mail: yanagis

archi.kyoto-u.ac.jp
Yohei KIYOYAMA
Assistant Professor (Graduate School of Engineering)
Research Topics
We study about the locality of contemporary landscape.
Evaluating the Authenticity / Promotion of Understanding / Planning and Design of modern urban sprawl areas and buildings focusing on signs of changes.
Contacts
Room 283 (C1-4), C-cluster, Katsura Campus
TEL: +81-75-383-3278
E-mail: kiyoyama

archi.kyoto-u.ac.jp
Research Topics
Field Survey on Contemporary Transformation of Traditional Residential Space in Asian Cities
What kinds of changes occur in the traditional residential space in cities and villages today, and what sort of space and ideas are selected there? We consider on the appropriate way of residential space unique to the place through extracting the dynamism of the residential space transformation as a spatial pattern connected with its regionality.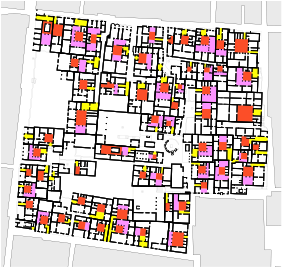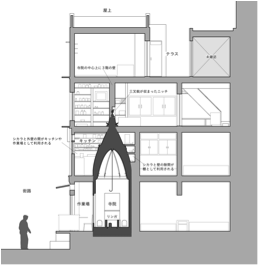 Plan of a block formation consisted of courtyard houses and Section of a house including a existing Hindu temple (Varanasi, India)
Design and Research on Reorganization of Residential Space with Temporal Continuity
Toward a complicated and attractive residential space created through overlapping timeline, we explore update method of a building and urban space with interpreting architectural history, overwriting current tasks and ensuring temporal continuity.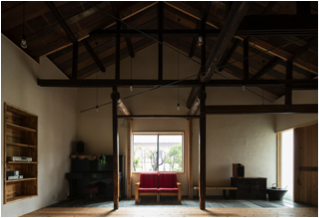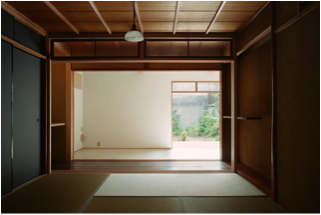 House in Ajima (Nagoya, 2015)                   Timeline Machiya (Kyoto, 2011)
Research on House Planning Based on Dwelling Experience
Approaching personal dwelling experience that forms an important core of value judgment for space and architecture, we consider on what kinds of dwelling experience make people prefer what kinds of houses through clarifying their personal history of dwelling.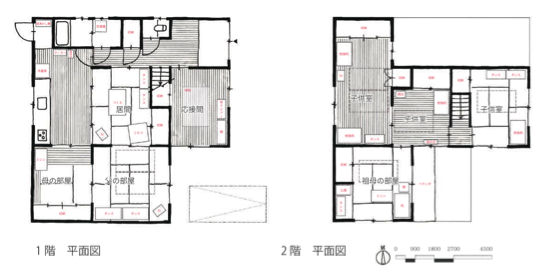 Visualization of dwelling experience by interview